James Findlay (Jim) McLeay
James Findlay (Jim) McLeay #147 born 15 August 1888, Otautau, Southland, New Zealand, 2nd child of John and Elizabeth McLeay.
Married 06 April 1915, in Woodlands Presbyterian, Church
Amy Swale Wyeth #121 born 31 October 1891, Woodlands, Southland, New Zealand. (daughter of Charles Wyeth #32 and Elizabeth Ann Shirreffs #86). Amy died 01 October 1970, Christchurch.
Their Children were
Nora Elizabeth McLeay #148 born 25 July 1918, Christchurch, baptised 25 July 1937, Holy Trinity, Avonside, Christchurch, married 05 December 1942, in Holy Trinity, Avonside, Christchurch, Lloyd George Scholfield Frost #150,
Lucy Maria McLeay #149 born 18 November 1920, Christchurch, married 27 October 1945, in Holy Trinity Avonside, Christchurch, Brian Horniblow #522, born 08 February 1920, Christchurch, occupation Accountant. Lucy died 10 March 1988, Christchurch.
The following story of Jim's life was written by his daughter Nora for Les McLeay who has written and published a history of the McLeay family in New Zealand. Mum contributed this and a piece about herself for the book.
James Findlay McLeay
My father James Finlay McLay was born at Otautau, Southland on the 15th August 1888.  His mother died when he was aged 5 and he and his brothers Jack and Murdie were looked after by Granny Cheyne and Susie Bain.  He attended Waihopai School, Southland, where he was enrolled by Benjamin Bain on 6 February 1895.  He passed his first standard exam on 29 November 1897 and then consistantly passed his exams each year to attain his 6th standard Proficiency Certificate on 27 November 1902, both his examination record and his Proficiency Certificate are still in our possession.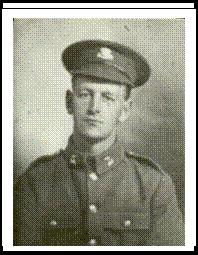 Dad and my mother, Amy Wyeth, met in Invercargill where he worked at H. & J. Smith Limited's department store for many years.  My younger aunties have often told me how envious they and their schoolmates were of my Mother. Apparently he was called the "The fair headed boy from H & J Smiths" and all the girls had a crush on him.  My mother met him when she went into Invercargill from Woodlands every week for Piano and singing lessons at the Convent.
About 1912 although he had been courting Amy he decided to spread his wings and go to Melbourne to work.  He was there for two years.  Somebody wrote him a letter, possibly Granny Wyeth, and told him about Tom Kincade, Amy's singing partner.  He returned and Tom Kincade dropped right out of the picture.  They married on the 15th April 1915 but soon after that he went into Military Camp.  He never left New Zealand.  After the war Mum and Dad settled in Christchurch where he had a job in Strange's Menswear Department until they went bankrupt during the Depression.  While at Strange's he followed up on his Window Dressing experience which he had started in his latter years at H. & J. Smiths.  Part of their Staff and all stock was taken over by the Farmers Coop where he transferred to be window dresser in the Menswear Department.  In those days Farmers Coop was a general store stocking everything from groceries, smallgoods, men's & ladieswear, kitchenware, toys and ladies hats and Farmer's tools and requietments of all descriptions.  He was at the Farmer's until he retired because of illness just before he was 60.
During the depression he was not highly paid but he was never without a job.  He was apparently very popular with his custoners as he often brought home meat and poultry which they had brought into him.  The poultry of course was killed but not dressed.  I well remember my mother spending hours plucking geese and chickens.  Having been bred in the country, it was nothing new to her.
He also had a friend in the Freezing Works who would bring him in brains and sweetbreads in stockinette bags.  The bags were never wasted as mum used them, after washing, for straining apple jelly and for dusters.
During our primary school days dad used to take Lucy and I to the local shopping center every Saturday night.  Lucy was two and a half years younger than I was, we really looked forward to these expeditions as one of our ports of call was the dairy which sold boxes of chocolates for 6 d each.  Another very important call was at the Fish Shop, Gough Yates, the Fishnomger was another of dad's many friends.  He would buy groper filletys or bluecod which he would cook and bring in for us with thin bread and butter for breakfast on Sunday morning.  If oysters were in season they were a frequent purchase - not just a dozen - but a sack full, in their shells.  He would take these home on his bicycle.  Another favourite of his were Muttonbirds which he brought by the kit, my mother would boil them in the copper to get rid of the excess fat and then roast them in the coal range.
Dad was a very early riser - 5am Summer and Winter.  He had to be up to see the milkman who arrived with his horse and cart and large cans of milk about 5.30am and Dad would have the milk billy waiting at the back door.  Mr Alexander was very keen on Racehorses and every morning the neighbourhood was awakened by him and Dad talking about races.  I vividly remember Gold Tinge which I think belongeed to the milkman or at least he owned a share.
On weekdays Dad would leave for the Butcher's about 6am.  The main reason for this trip was to purchase meat for our cats.  He did remember to buy the days meat for the family too.  We always had at least 2-3 cats as one was generally a ladt cat who produced numerous kittens.  They were alll very well cared for and as you can imagine very well feed.
Lucy ands I were bought by both Mum and Dad to beleive all people were equal.  It did not matter what they did for a living.  Mum had an old Chinese greengrocer who called every Friday at lunch time when she would have hot soup, bread and butter, and a cup of tea waiting for him on the end of the kitchen table.
Dad and Mum had many visitors, (mostly relations) to stay as more a convienient stopping place between the North and South Islands.  Firstly we had our 6 monthly visits from Aunty Nettie and Mavis Matthews.  Aunty Nettie would write to Dad to ask him to send the money for them to come up on the Sunday Excursion from Timaru.  Lucy and I would get such long lectures about how we were to behave that by the time they arrived Lucy had crawlled under Mum's bed or gone behind their bedroom door to hide and I was speechless.  I really don't know whether they ever set eyes on our Lu.  Mum made sure she got something to eat and she just stayed put.  I well remember our visits from Rosie Norman.  She was a real little sweetie.  Bill Norman was another favourite with as he fascinated Lucy and I with his stories of life in the Outbacks of the Hollyford River and Martins Bay on the West Coast of the South Island where he had spent two years mustering cattle for dave Gunn..
Uncle Jock, (John McLeay,) and family stayed on their way through from Wellington to Southland when they settled down there, I recall having been told by Uncle Burt Price. the Manager of Wright Stephensons in Gore about Uncle Jock's great sucess story.  To the best of my memory Uncle Jock sold a property in Wellington and brought first one farm outside Gore and then another and the another.  So he ended up with three farms.  Uncle Burt did add that he was very fortunate in all the cheap labour he had as he and Aunty Eve had 4 sons.  Mum was always very proud of Uncle Jock's sucess.
Uncle Burt would have liked to help Dad with his advise to so that Dad could buy his own house - in fact Uncle Burt even had the house picked out - very close to our place and the church but Dad was very independant and would not accept his help.  Uncle Burt was a very frequent visitor to Chch for meetings.  He was a Director in Wright Stephensons in his latter days and always stayed at the United Services or Warners Hotels in Cathederal Square where he woulsd take us all to dinner.  One of Dad's friends was the manager of Fuller's Opera House, quite often on a Saturday he would give ticket's to Dad for Mum, Lucy and I to attend the Matinee.  That was a real delight for Mum as she was very musical.  Lloyd , my husband, once remarked to me that Mum and Dad were both loverly people but they were wrong for each other. Dad was not a bit musical whereas Mum never stopped singing all day long.  Dad was very keen on walking aqnd used to walk over the Port Hills to Lyttleton nearly every Sunday morning after he had served the breakfast in bed and cleaned up the kitchen.  He loved fishing to particularly on a fishing boat.
In latter years when he got two Grandsons within two months  he was overjoyed.  He had a friend who managed the toy department in the Farmer's at the timeand long before Christmas he had their toys for Christmas chosen.
Shortly after Lucy was married the house in Haast St Linwood was sold.  Dad and Mum went to live in Gran Frost's bottom flat.  In 1951 when Anthony was four and a half years old  Lloyd was transfered to Culverden as Stationmaster.  We came to Cristchurch every third week and stayed with Gran Frost in her upstairs flat but Anthony spent most of his time downstairs with Grandad. , Every Saturday night they went shopping and Anthony always came home with a metal car.  These trips were the highlight of his weekend.
Four years after Anthony and Paul (Lucy's son) were born Lucy had a little girl Pam.  By this time Dad was more or less confined to his bed with heart trouble and bad ulcers but Pam used to get into bed with him and entertain him.
For the last 6 months of his life he was more healthy and was able to take a part time job cleaning in the Government Offices.  It was around this time that my second son Wayne was born.  Dad was delighted with Wayne because - as he said himself - ' the poor little devil looks like me.'  At that point Dad went to his room and came back with a crocheted feeder which he had had as a child and gave it to the new grandson.
Anthony was 6 at the time and can remember well the the beautifull toys Grandad brought him in those last few months on their Saturday evening trips to the toy shop.
One night while working at his cleaning job he fell off a ladder and never recovered.  He had suffered a sever stroke which caused brain damage.  He lingered on for almost a week but in the end Mum was asked not to visit him as her persence bought him back to consciousness and the doctors felt he was too badly brain damaged to ever live a normal life.
Dad was 64 when he died - he had had what he always said he wanted - 'A short like and a merry one.'
Appendix